Hello! My name is Erin and I blog over at Missy Mac Creations.
When Lucy and Nat first announced Le Challenge I was crazy excited. Like crrrrazy excited. I love the whole premise and look forward to hearing each month's new topic - and then seeing everyone's amazing, and often diverse, interpretations
Therefore it is an absolute honour to be here today sharing some of my inspirations with you.
I have to admit, though, this month's theme - TOFFEE - surprised, shocked and scared me. Toffee? Really? What could I possibly do with that? Well, other than take some rather artsy selfies on IG of me scoffing box fulls of the stuff, that is. ;)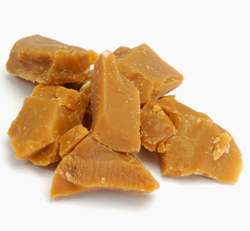 I'm sure I wasn't the only one whose first thought upon seeing the word "TOFFEE" was, well, toffee. Yum. But instead of sitting back and just drooling (or eating), what about using some images in a palette builder to create the perfect colour scheme for a quilt? Or a knitted jumper? Or a cushion cover?
For these I used the absolutely FREE Pictaculous. It was quick, easy and lots of fun. Just don't ask me where the light blue came from. Anyhoo... go have a play!
My second thought was toffee apples. I know, more food. Ignore what that may say about me.
So, there's fabric...
Candy Apples by Kanvas for Benartex - Pink
Toffee Apple handbag pattern by Melly & Me
Or get the kiddies involved and have fun making some bookmarks...
Moving away from food (there is hope for me yet), did you know that there is a Lalaloopsy called Toffee Cocoa Cuddles?
Isn't she super cute! I think so too so why not let her inspire you?
Make your own Toffee Cocoa Cuddles rag doll...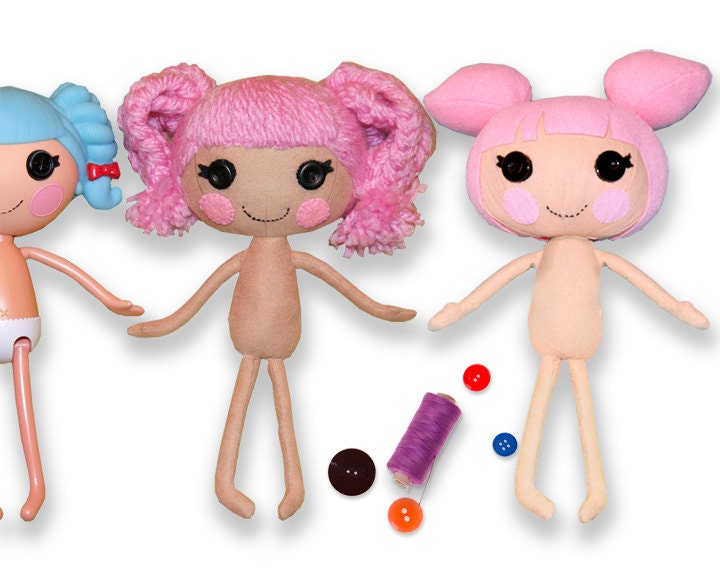 Loli Dolly Big Sister pattern by Quirky Artist Loft
Or grab some yarn and crochet a hat...
Lala-Loopy Crochetted Beanie by SewLoca
Or feel free to dye your hair pink and play dress ups. Just remember that we want to see pics. ;)
Another cute character is Toffee the My Little Pony.
Howdi pardner! This simple design could turn into a sweet embroidery or a cross stitch or a softie or even a quilt!
Or... go crazy and make a Toffee inspired hobby horse... out of socks...
Sock Hobby Horse tutorial by Rad Megan
... or fabric!
Hobby Horse tutorial by Abby Glassenberg
Just don't forget her trademark hat or tatt (the theme is "toffee" afterall!).
And if all that isn't enough, you still have time to whip up one of the Toffee the Bear cross stitch designs by Sue Hill for Heritage Crafts.
There are a number of different kits available, with Toffee in all sorts of adorable poses, but I think I heart this one best. ;)
What do you think? Are you inspired? I hope I've given you all some new ideas. I'd love to see where you take them so be sure to link up your "Toffee" inspired pieces in 2 weeks time.
Thanks again to the lovely Lucy and Nat for allowing me to hijack their page for a wee second. Truth is, I totally bugged them until they gave me the call up (apologies ladies!) but it has been fun.
See you all at the linky party!